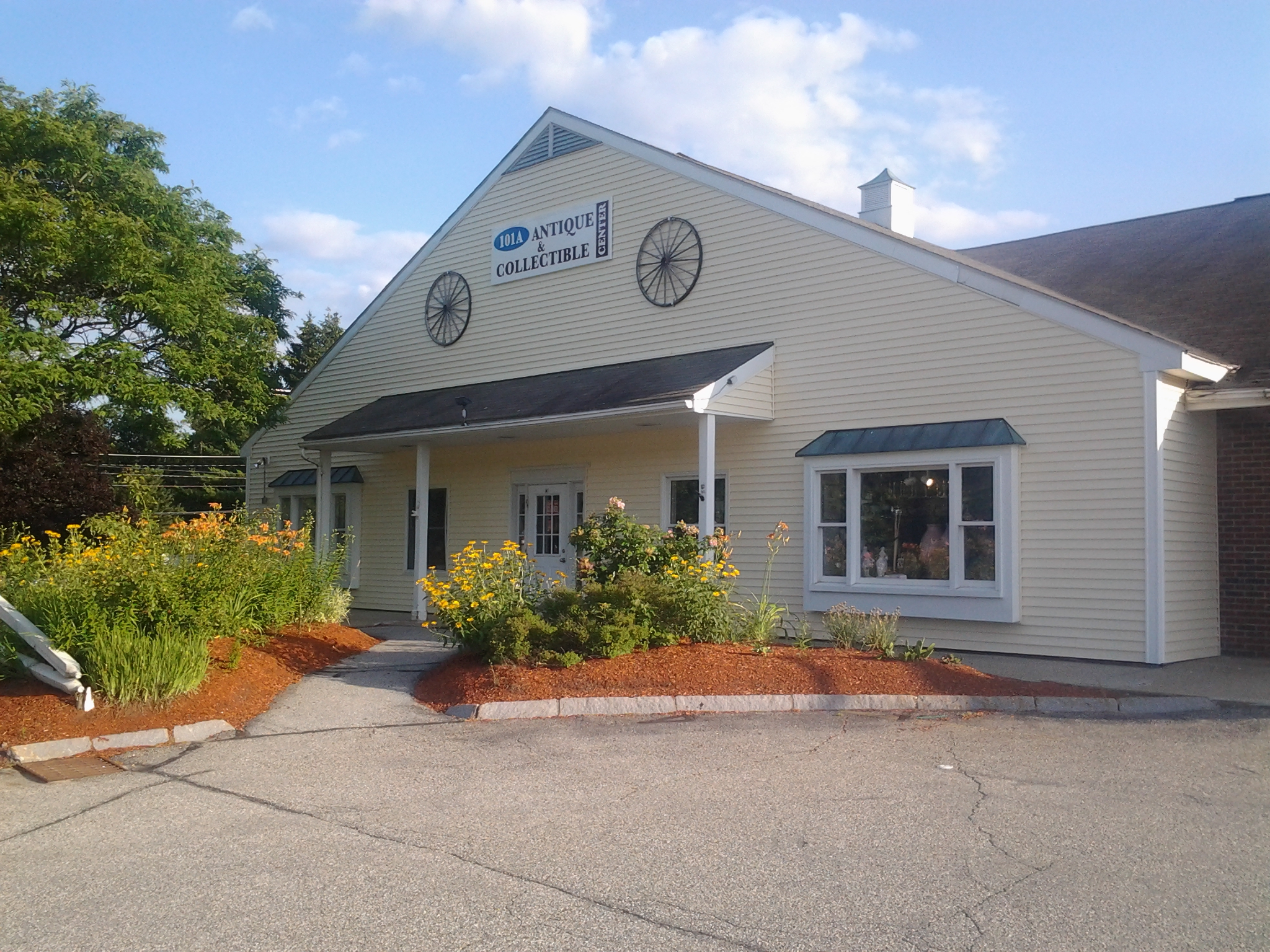 101A Antique & Collectible Center is a multi-dealer shop, conveniently located on Route 101A in Amherst, New Hampshire. More than 135 dealers of quality are represented in over 7,000 square feet of clean, well-lighted display space.
The dealers specialize in Fine Porcelain, Sterling Silver, Pottery, Jewelry, Wrist & Pocket Watches, Art and Depression Glass, Paintings and Prints, Lighting, Folk Art, 18th & 19th Century Furniture, Vintage Advertising, Ephemera, Toys & 20th Century vintage Collectibles, Antique Tools and Guns. We also have an excellent comprehensive selection of current reference books and dealer marketing supplies for sale.
We have been closed since March 17, 2020 in compliance with the COVID-19 containment effort in New Hampshire. We will re-open June 1, 2020 with reduced hours of 10 am to 4 pm Monday through Sunday.